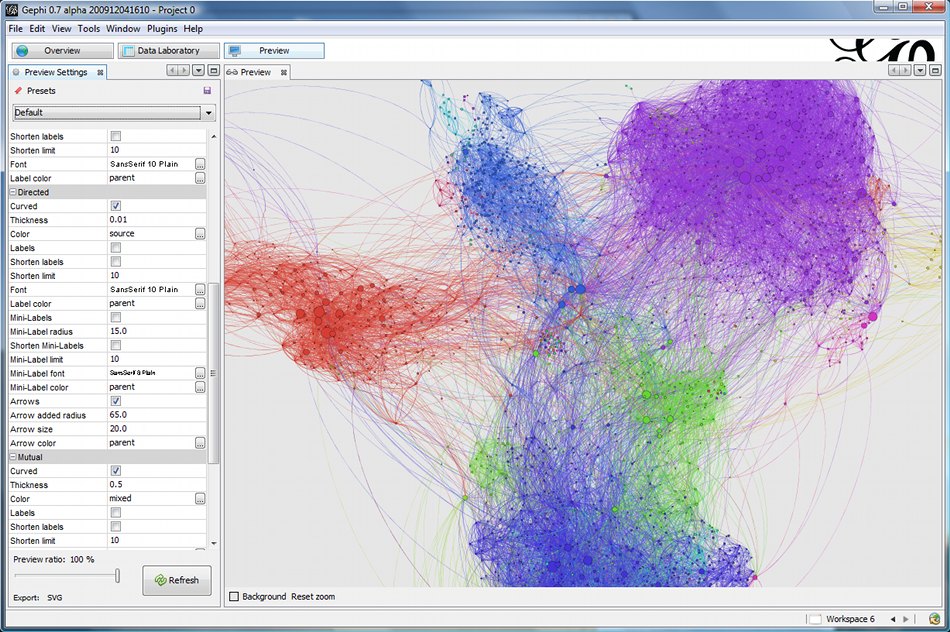 Hi everyone,
As promised, here are several links to sites that will help you further explore Gephi, if that's something you'd like to do.
Here is the Gephi site. It's a free download. There are links to many tutorials here.
https://gephi.org/
On preparing data:
https://research.bowdoin.edu/digital-computational-studies/digital-computational-studies/excel-data-and-gephi-data-laboratory/
A series of video tutorials that cover everything from preparing data to manipulating graphs.
https://vimeopro.com/pactworld/gephi-tutorials/video/89405954
Here is a tutorial by Martin Grandjean. This is the tutorial upon which I based the work we did in class. I like this approach very much, and I think it's particularly relevant to our work.
http://www.martingrandjean.ch/gephi-introduction/
Here is an explanation of many of the layouts and what kinds of data they best serve.
Click to access gephi-tutorial-layouts.pdf
And there is a lot more out there. Just poke around. Google really specific questions.
Have a nice break!